Zall Group (02098.HK) was established in 1996. It focuses on supply-chain property and trading services for the wholesale market, and mainly provides customers with wholesale trading services including property, logistics, warehousing, finance, online trading and big data.
The mega trading logistics and wholesale markets established by Zall Group encompass Wuhan and Tianjin as well as several other central regional cities. Total area of properties held by Zall is approximately eight million square metres. The Company was listed on the Main Board of Hong Kong Stock Exchange in July 2011. In 2014, the Zall brand was recognised as a famous trademark in China. In March 2016, the Company was selected as a constituent of the Hang Seng Composite LargeCap & MidCap Index and included in the list of eligible stocks under Shanghai-Hong Kong Stock Connect.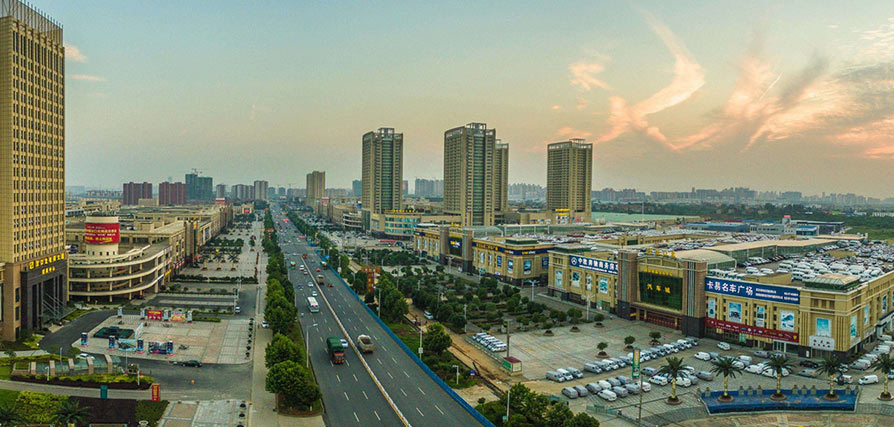 Since being established by Mr. Yan Zhi, Zall engaged in commercial exploration of advertising, textiles and education. In 2006, it strove at creating the largest trading and logistics platform for consumer products in China named as North Hankou International Trade Centre. After 10 years of development and expansion, North Hankou International Trade Centre has developed and developing area of approximately 6 million square metres, covering 20 major specialized markets including Footwear and Leatherware Mall, Brand Clothing Mall and Hotel Supplies Mall. In 2011, after the relocation of Hanzheng Street, which was named as 'No.1 Street' by the Wuhan Municipal Government, North Hankou was able to make use of the idle land. In 2016, it achieved total transaction amount of approximately RMB60 billion. North Hankou has been integrating and developing online and offline, domestic and export trading service, and was regarded both as a 'National Exemplary e-Commerce Base' and the "Pilot Market for Market Procurement Trade by the Eight National Ministries".
In 2013, Zall Group began creating a China-wide offline trading and logistics network by establishing mega trade logistics centres in traffic hub cities in the country's northern, southwest, northwest and northeast regions. Among these centres is the Tianjin Zall E-commerce Mall, the first phase of which commenced operation in October 2015 and it will commence construction of 10 wholesale markets in short term, plus ancillary facilities including an e-commerce innovation platform, storage centre and R&D centre. The Mall will serve to enhance the transfer and upgrade of mature wholesale markets in Beijing and Tianjin and will be built as a trading and logistics distribution centre in north China.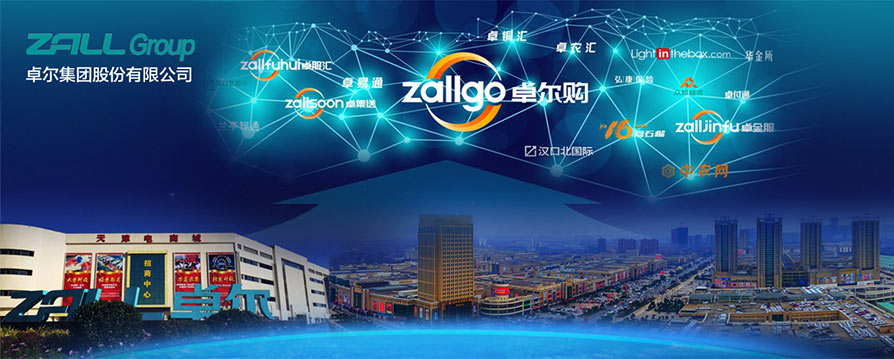 In August 2015, Dr Yu Gang, the founder of Yihaodian (一号店), acquired shares of Zall in recognition of its offline physical commercial market and properties, client base, logistics, database and market advantages. Dr Yu subsequently acted as co-chairman of the board of directors and assisted in Zall's Internet-oriented transformation to build a leading online wholesale and trading market platform in China.
Simultaneously, three online transaction and service platforms were launched under the Zall Cloud Market Plan, namely Zallgo (卓尔购), Zalljinfu (卓金服) and Zallsoon (卓集送). These provided core functions such as online wholesale and procurement management as well as value-added services including supply chain finance, logistics information and transaction matching. They were also a major step in the integration of online and offline businesses and the building of China's largest wholesale transaction platform featuring online-offline integration.
Zallgo, an online wholesale transaction platform, eliminates time and space limitations for wholesale transactions by moving the standardized offline data on goods and transactions to the Internet. It helps to extend the reach of wholesale business to the whole country and across the world, while reducing the costs and enhancing efficiency of its supply chain.
Since the launch of Zallgo, the Zall Cloud Market has gained recognition from a growing number of wholesale merchants. Currently, more than 1,300 merchants from regional wholesale markets – including those from Wuhan, Zhengzhou, Xi'an, Kunming, Tianjin and Shenyang – have joined the Zall Cloud Market, which hosted over 300,000 merchants with a transaction amount of over RMB100 billion. Meanwhile, with daily orders totaling 30,000, Zallsoon has become one of the fastest growing internet freight information platforms in China.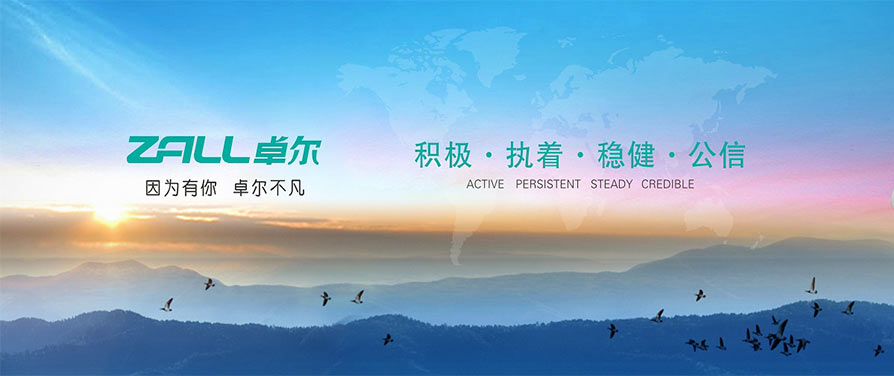 In April 2016, Zall Group became the largest shareholder of LightInTheBox (兰亭集势), a world-renowned cross-border e-commerce platform, which has made us become China's first O2O platform combining internal and external trading with e-commerce. With the acquisition of companies such as HFS to establish the Zall Financial Services Group, and through cooperation with Innovation Works to establish the Zall Smart Transaction Industrial Fund (卓尔智能交易产业基金), a leading smart commercial transactional ecosphere was taking shape. In October 2016, for a consideration of HK$2.6 billion, Zall Group acquired a 60.49% equity interest in Shenzhen Sinoagri, the largest B2B e-commerce operator for trading of agricultural products in China, and joined the ranks of hundred-billion yuan enterprises on the industrial internet. In October 2017, Zall Group further expanded its transactional customer base and the scale of supply chain transactions with its acquisition of Huasuhui (化塑汇), a leading industrial e-commerce platform for chemicals and plastics raw materials.
In the future, Zall will uphold its enterprising spirit of 'positive, persistence, stability and credibility'. Based on the physical market, logistics and properties, and the opportunities presented by the Zall Cloud Market, potential exists for Zall to develop a cloud market transaction and service system with a combination of online and offline channels. This would actively promote cross-border trading, C-end business, logistics integration and financial services, prepare the layout of smart payment hardware and system integration, build a smart ecosphere for commercial transactions, and create the world's largest B2B transaction platform and database for consumer goods building on Zall's reputation as a respectful transactional and service organisation and an outstanding commercial institution.